{}{}{}{}{}{}{}{}{}{}{}{}{}{}{}{}{}{}{}{}{}{}{}{}{}{}{}{}{}{}{}{}{}{}{}{}{}{}{}{}{}{}{}{}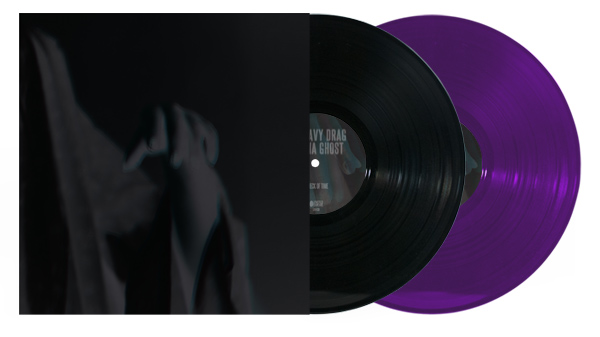 Sábana Ghost , out July 22, 2016 ON LIMITED FANFARE RECORDS

PRE-ORDER Sábana Ghost NOW on LTD ED Transparent Purple or Black Vinyl HERE,
on CD HERE, or Digital Outlets [iTunes - $5.99] [ Amazon - $4.99] or [Bandcamp - $4.99]
{}{}{}{}{}{}{}{}{}{}{}{}{}{}{}{}{}{}{}{}{}{}{}{}{}{}{}{}{}{}{}{}{}{}{}{}{}{}{}{}{}{}{}{}


Sábana Ghost will be known as the debut 10-song LP from Miami Psych-Rock troupe HEAVY DRAG, released on JULY 22, 2016 on Limited Fanfare Records. It was recorded and mixed in Gainesville, FL by Ryan Haft (Torche, WRONG) and the band (Andreas Wong Chong -Guitar/Vocals, Michael Ruiz-Unger – Bass/Vocals, Jacob Israel – Guitar and Andres Bedoya – Drums, Percussion) in a matter of days, but the resulting output will be eternal.

What does one have to do with the other? Everything and Nothing actually...
Sábana Ghost might actually be a feeling, sound, attitude or vision...but that is still fairly unclear.
What is certain is that Orlando Weekly columnist Bao Le-Huu put words to paper by saying that the HEAVY DRAG phenomenon has, "...thread a smart needle on their way down into the druggy netherworld, punctuating their narcosis with power, noise and darkness. Their mammoth plod packs every bit the tonnage that their name promises, but they're also soaring and charged with guitars that peak at wuthering shoegaze heights."
That makes things sound pretty right...

{}{}{}{}{}{}{}{}{}{}{}{}{}{}{}{}{}{}{}{}{}{}{}{}{}{}{}{}{}{}{}{}{}{}{}{}{}{}{}{}{}{}{}{}{}{}{}{}{}{}{}{}{}{}{}{}{}{}{}{}
LIVE
July 6, 2016 - The Atlantic - Gainesville, FL w/Dark Hedges, Average Friend
July 7, 2016 - Mosey's - Panama City Beach, FL
July 8, 2016 - The Nick - Birmingham, AL w/FOOD GROUP *TIX*
July 9, 2016 - The Foobar - Nashville, TN w/Twiggs
July 12, 2016 - Union Pool - Brooklyn, NY w/SUCH HOUNDS *TIX*
July 13, 2016 - Kung-Fu Necktie - Philadelphia, PA w/SUCH HOUNDS *TIX*
July 14, 2016 - The Cave - Chapel Hill, NC w/SUCH HOUNDS
July 17 - Jack Rabbit's - Jacksonville, FL *TIX*
July 22 - Churchill's Pub - Miami, FL [Album Release Show] w/Viceroi, Long Shore Drift & Cloud Solo *TIX*


{}{}{}{}{}{}{}{}{}{}{}{}{}{}{}{}{}{}{}{}{}{}{}{}{}{}{}{}{}{}{}{}{}{}{}{}{}{}{}{}{}{}{}{}{}{}{}{}{}{}{}{}{}{}{}{}{}{}{}{}

VIDEO

"S 2 9"
Directed by Michael J. Ruiz-Unger
taken from the fortcoming album, Sábana Ghost




"Kinda Slow"
Directed by Michael J. Ruiz-Unger
taken from the fortcoming album, Sábana Ghost




Other cinema:

"LSD"----> HERE {}{}{}{}{}{} "LEECH"---> HERE


{}{}{}{}{}{}{}{}{}{}{}{}{}{}{}{}{}{}{}{}{}{}{}{}{}{}{}{}{}{}{}{}{}{}{}{}{}{}{}{}{}{}{}{}{}{}{}{}{}{}{}{}{}{}{}{}{}{}{}{}

CONTACT

BAND: jisrael82[at]gmail[dot]com
MANAGMENT: brian[at]limitedfanfare[dot]com
PR: catherine.herrick[at]gmail[dot]com
LABEL: Limited Fanfare Records


{}{}{}{}{}{}{}{}{}{}{}{}{}{}{}{}{}{}{}{}{}{}{}{}{}{}{}{}{}{}{}{}{}{}{}{}{}{}{}{}{}{}{}{}{}{}{}{}{}{}{}{}{}{}{}{}{}{}{}{}


LINKS

FB * TW * IG


{}{}{}{}{}{}{}{}{}{}{}{}{}{}{}{}{}{}{}{}{}{}{}{}{}{}{}{}{}{}{}{}{}{}{}{}{}{}{}{}{}{}{}{}{}{}{}{}{}{}{}{}{}{}{}{}{}{}{}{}